Ten to One is a published and award-winning Brooklyn based design studio that in 6 years has worked on 85 projects including 46 built, 6 currently in construction, 11 in progress, and 22 designs completed. We work across a wide array of project types, scales and budgets, ranging from urban design to schools to mixed-use developments to homes to apartments to follies to furniture, from private residential to urban revitalization projects. Each project informs the next.
Our projects have won multiple 2018 A|N Best of Design Awards and a 2018 Architizer A+ Finalist Award. Ten to One contributed to the 2014 Venice Architecture Biennale as one of the multi-national team of outposts for the OfficeUS U.S. Our work has been featured in publications such as Dwell "We Love New York: Inside the City's Smartest Homes," Architect's Newspaper "Best of Design," Archinect's Studio Snapshot, New York Cottage and Garden Apartment Issue, 150 Best New Apartment Ideas by Harper Collins and Teacher | Librarian Journal for School Library Professionals.
Ten to One refers to long odds. We seek to create magical spatial narratives which enrich the everyday lives of our clients. Our design process seeks opportunities along spectrums between practicality and folly, material agglomeration and differentiation, analog and digital, private and public, urbane and wild.
Our work is a collaborative venture with our clients, performed in collaboration with numerous other designers and fabricators. We have a partner firm, Jones Cole Collaborative (JCCo), which we integrate with as needed, particularly on larger projects.
We customize our services for each project, ranging from design consultation to full design services, proforma and zoning analysis to budget estimating, strategic planning to capital campaigning, construction management to design/build.
Ten to One advocates for equity and sustainability in our projects as well as our practice. Ten to One invests a minimum of 10% of our resources to equitable civic engagement, sustainability and pro bono projects. We are B Corp Certified. Most of our employees are minority, women or LGBTQ.
Ten to One works in partnership with Jones Cole Collaborative (JCCo) led by partners Garrick Jones and Jeffrey Cole, R.A., with 50 years combined experience delivering 1,000,000 square feet of successful projects ranging from private residences to large scale mixed-use developments including hotels, galleries, restaurants, and condominiums. JCCo is dedicated to executing projects of inherent beauty and value and working collaboratively with local and global teams of designers, developers and owners.
Garrick Jones | Assoc. AIA | gjones@tenonearch.com
Garrick Jones, founding principal of Ten to One, has worked as a published and award-winning designer in New York City for 25 years. He received his Master of Architecture from the Harvard Graduate School of Design and Bachelor Degree in Drawing and Architecture from Bennington College. Garrick's work has won such awards as the A|N Best of Design 2018, contributed to the 2014 Venice Architecture Biennale as one of the multi-national team of outposts for the OfficeUS U.S. Pavilion and has been featured in such publications as Architect's Newspaper and Dwell.
Prior to founding his own firm, he worked for such distinguished New York based firms as Diller Scofidio + Renfro, Alloy Development and Bernheimer Architecture (previously Della Valle Bernheimer). Notable completed projects include the R House with Della Valle Bernheimer and Architecture Research Office, recipient of National and NY AIA as well as R+D Awards, two mixed-use new construction condominium and gallery buildings in Chelsea NY and a pa rk and restaurant design as part of the Broad Museum development in Los Angeles.
Garrick was invited to teach as Interim Professor at Bennington College. He was Teaching Assistant with Jared Della Valle and Andrew Bernheimer at the Parsons New School for Design Master of Architecture and Undergraduate Bachelor of Fine Arts Degree Programs. He is an invited Review Critic for Graduate and Undergraduate programs at CUNY City College of New York and the NYC College of Technology, Pratt, Parsons the New School for Design, NJIT New Jersey Institute of Technology, Columbia University, and Rhode Island School of Design.
Jeffrey Cole | R.A. | JCole@jeffreycolearchitects.com
Jeffrey Cole, founding principal of Jones Cole Collaborative as well as his eponymous firm founded in 1986 has practiced architecture in New York City for 35 years. Over this period Jeffrey has executed projects ranging from production furniture to many mixed-use new developments.
Jeffrey received his professional degree in architecture from Carnegie-Mellon University. His projects have been published in Architectural Record, Elle Decor, Vogue Living and New York Magazine. Over the past three decades Jeffrey has specialized in the conversion and gut rehab of New York City's older loft buildings. These conversions have incorporated complex bulk transfers and floor area increases with uses ranging from high end residential to corporate headquarters. Jeffrey's portfolio also includes new residential and mixed use developments in Manhattan and Brooklyn. Notable projects include Lincoln Towers Senior Housing in Secaucus, New Jersey; The through block Whitman boutique condominiums on Madison Square Park; The Alberta, an 86-unit luxury rental on Riverside Drive and THE PIPER CADMIUM 11-unit full-floor condominium development in Manhattan that dramatically cantilevers over the adjacent properties. Notable current projects include THE BLOC multi-venue entertainment complex in Williamsburg, New York and a new condominium development in the heart of the upper west side at Broadway and 75th Street. He has also designed imaginative lofts, townhouses and apartments for private clients which have been featured in Elle Decor, Vogue Living and New York Magazine.
Garrick Houston | Associate | ghouston@tenonearch.com
Garrick is an architectural designer with nearly 10 years of experience focused in providing high-quality design, details and delivery. Born and raised in Houston, Texas, he received his Bachelor of Science in Architecture and Master of Architecture degrees from Texas Tech University in 2003 and 2005 respectively, before making his way out to the east coast to pursue a professional practice in architecture. His first stop, Washington, D.C. provided experience in the design and construction of several hospital and government office interiors including: West Georgia Medical Center Annex in LaGrange, Georgia and Office of Management for the Office of the Comptroller of the Currency in Washington, D.C. His final stop, New York, has presented him with invaluable experience in a number of boutique Brooklyn offices on the design and construction of a number of residential projects in the NYC-area including: an addition and interior renovation of 147 Congress Street in Cobble Hill; an interior renovation of 122 Joralemon Street in Brooklyn Heights; apartment renovations of 70 East 96th St and 3 East 69th Street in the Upper East Side; and a 7-story new construction condo building on 305 Union Avenue in South Williamsburg. Having lived in the city for over 8 years, Garrick continues to get inspiration from the history and everyday dynamism of New York City which he attempts to incorporate into his work.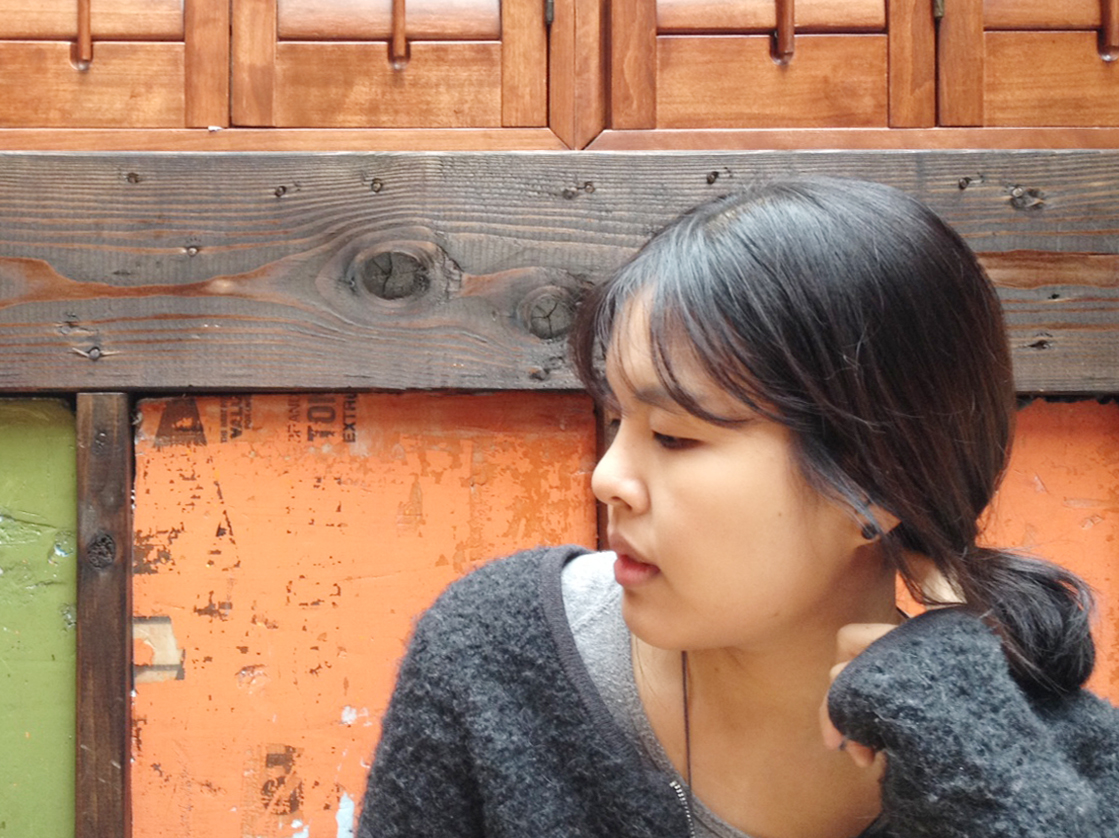 Sylvia Choi | AIA / R.A. | Associate | schoi@tenonearch.com
Sylvia Choi is an architectural designer at Ten to One since 2012. She founded her own firm JeongChoi in 2018. She has also worked for RSP Architects in Singapore, NHDM and Andrew Berman Architect in New York. She has worked on diverse projects ranging from furniture design to lager development project, including Capsule trade show, Pan american library, NYPL Washington Heights Branch, and various residential projects.

Sylvia holds a Master's degree in Architecture, with distinction, from Taubman College of Architecture and Urban Planning at University of Michigan, where she was awarded a scholarship from A. Alfred Taubman. Sylvia received a Bachelor's degree in Architecture with highest honors from Hanyang University, Seoul, Korea.
Graciela Hodgson | Associate | ghodgson@tenonearch.com
Graciela has been a Designer with Ten To One since the spring of 2014. Despite her aversion to consistently sunny weather, she holds a Master of Architecture degree from Southern California Institute of Architecture (Sci-Arc). Her formal education includes studies in traditional and contemporary Japanese architecture at Kyoto Seika University in Japan and modern Scandinavian design at Arkitektskolen Aarhus in Denmark.
Graciela's past work ranges from large scale installations to architectural design and fine art. Her professional career began with award- winning, Los Angeles- based, Michael Maltzan Architecture . She has since had the opportunity to work and collaborate with a variety of practices, designers and artists including Atelier Hitoshi Abe, Do|Su Studio, FPmod, SuperFront and Urs Fischer. Graciela enjoys the challenges of working on various projects that differ in scale, budget and address the needs of diverse communities.
special thanks to
Maureen Jones, Halit Dervishaj and HD Carpentry, Jeffrey Cole, June Lee, Summer Renkowitz, Amankae Ambia, Beth Eckels, Heejin Lee, Luana Lima, Rachel Dao, Kim Nayoung, Brian Butterfield, Caryn Lee, Agla Sigriour Egilsdottir, Alec Henry, Michael Ascanio Peguero, Margaux Schindler, Sylvia Choi, Michael Campbell and Cathy Braasch.
In loving memory of Jonathan Schecter
Certified B Corps
Certified B Corporations are businesses that meet the highest standards of verified social and environmental performance, public transparency, and legal accountability to balance profit and purpose. B Corps are accelerating a global culture shift to redefine success in business and build a more inclusive and sustainable economy.
contact us
Ten to One
1718 8th Avenue Storefront
Brooklyn NY 11215
office # 347 763 2490
email info@tenonearch.com